Spring Home Tour
For a very personal look at building a log or timber home, plan to attend a free Spring Home Tour on March 23 hosted by our manufacturer Honest Abe's National Headquarters in Moss, Tennessee.
The self-guided tour includes stops at two finished homes, with homeowners welcoming guests between 10 a.m.- 2 p.m. Homeowners will answer visitors' questions about their experiences in designing and building their homes.
One of the tour stops is a 1,768-square-foot, dovetailed square log cabin (left) near historic Red Boiling Springs, Tennessee, crafted using the Clayton Plan.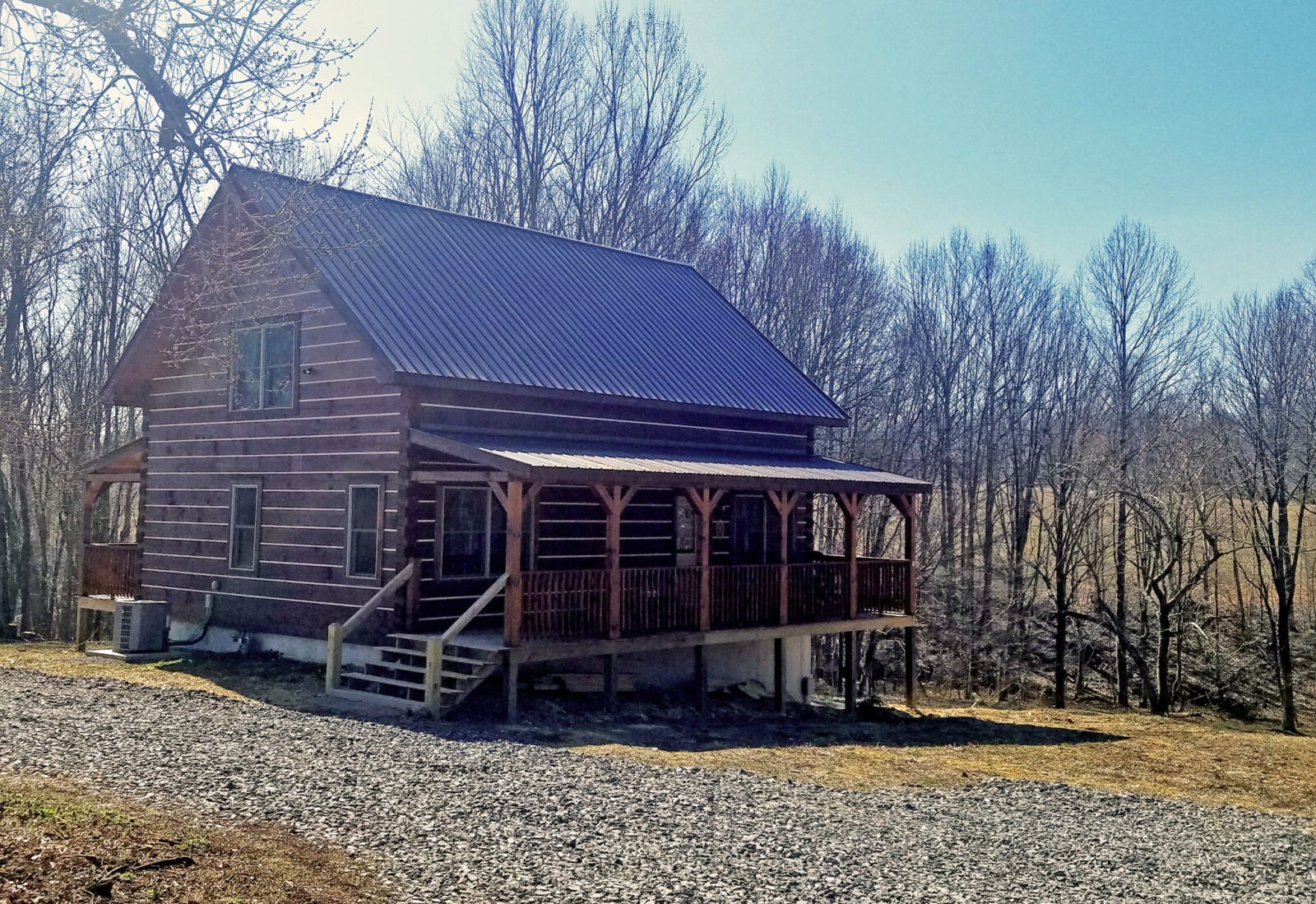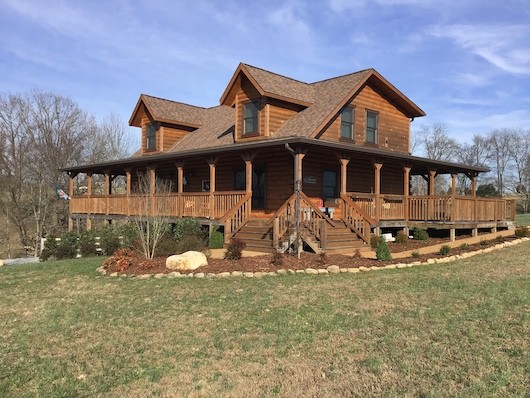 The second featured home is an 8″x8″ D-Log home (right) using a customized version of the Westfield Plan located near Westmoreland, Tennessee. Read an interview with the homeowners and see a gallery of photos by clicking here.
The tour begins with refreshments at the model (below), where a map and directions are presented to registered participants beginning at 9 a.m. Honest Abe's newly remodeled National Headquarters is open to guests year-round Monday-Saturday excluding major holidays. On the day of the tour Honest Abe's in-house interior designer, Molly Cooper, will be available to answer questions about how she transformed the 30-year-old log commercial structure using modern decorating techniques.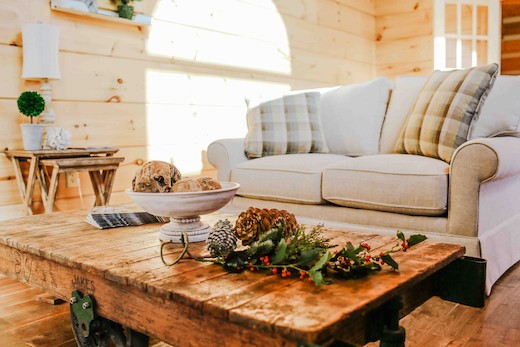 Three additional tours are scheduled for 2019. Summer is celebrated with a tour hosted by Honest Abe Murfreesboro on June 15.  Honest Abe Cookeville hosts the Fall Tour on Aug. 24, and Honest Abe Crossville celebrates with a holiday tour on Dec. 7.
To register for the tour, contact us HERE.