Cedar Hill Realty
With Cedar Hill Log Homes & Realty you're sure to have the home & land you want.
Cedar Hill Realty and Cedar Hill Log Homes
Cedar Hill Log Homes owner Gary Plante is owner of Cedar Hill Realty. That benefits Cedar Hill's customers because Gary and his agents can help you find the perfect property for your log home, timber frame home or hybrid. Call Gary today to start the search for your land.
Contact Cedar Hill About Purchasing Property for Your Log Home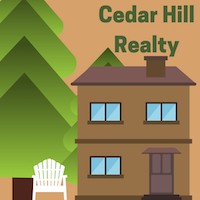 Click the Buttons Below for Advice from Gary on Finding Land